Happy Monday, friends!
Did you have a great weekend?  I did but it was crammed full of busy-ness.  When you are the author of a blog you always have to try to stay several steps ahead on the projects you are planning and the ones you are working on.  As you know, one of the projects that we have started was the back patio planters.  Since I posted that project literally every weekend has been cold and windy and rainy.  So that project is on hold.
We have several others in the hopper that are outdoors and weather prohibitive.  Another one that I am hoping to post for Wednesday required going to the store for materials which ended up taking MUCH longer than I had hoped plus returning a couple of things and exchanging them for others.  I have a project for our new baby granddaughter who is due any day now that I am super excited about finishing and sharing with you, too.
We got a call from our eldest son, Lucas, that his wife was having contractions and that we needed to be aware.  We are to have the watch of our grandson, Hudson, when they go to the hospital so we are on high alert.  Courtney goes to the Dr. on Monday morning so we will know more then.  Such excitement!
So, as often happens, circumstances were out of my control and I have no completed projects to post about.  sigh  But I can give you an rundown of our weekend and share it with you.  We are friends after all.  It's what friends do.
As I said, Saturday was spent running around shopping.  Lowe's was happy we stopped by.  Paint, lighting supplies, electrical hardware was purchased for upcoming projects.  I love planning projects and executing them but sometimes the price tag is painfully shocking.  But the end result will be STUNNING!!  (I modestly proclaim!)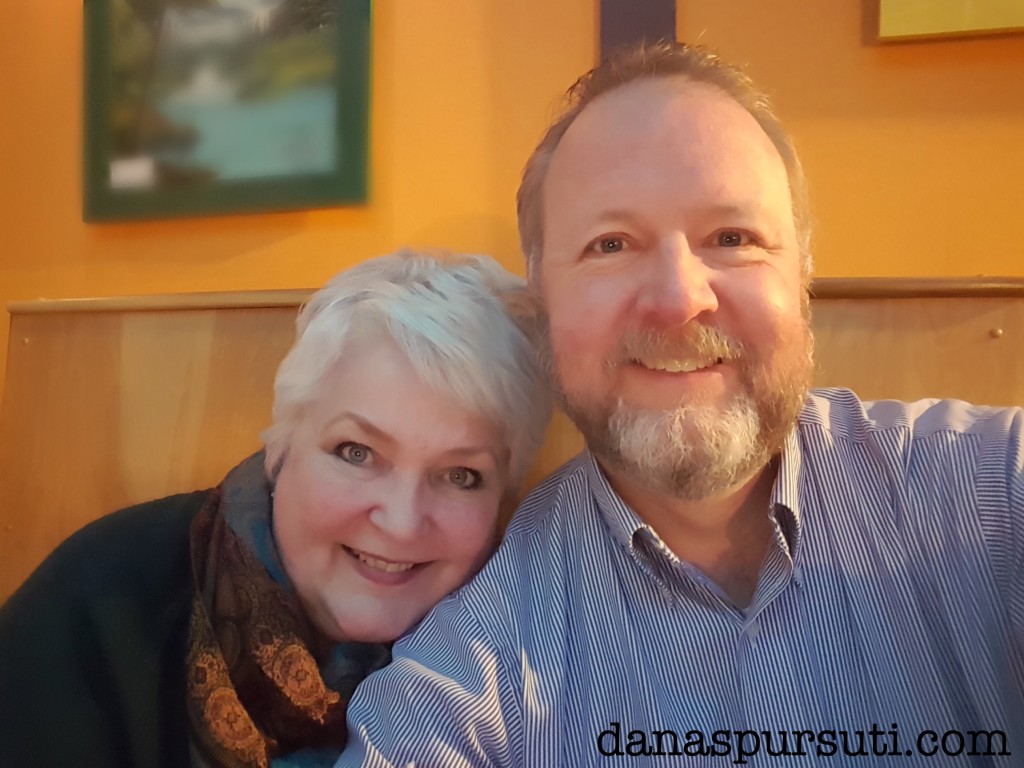 Jack and I try to have a date at least once a week.  Even though we are empty nesters and have a lot more free time together we think it's important to observe the civility and the romance of going on a date.  Do any of you think that's still important?  We have found a fun little supper club that we like to go to, just the two of us.  We request that we sit at a table facing each other.  Jack has the sweetest, bluest eyes that crinkle on the edges when he smiles and, after 24 years of marriage I still can't get enough of them.  We had a lovely meal.  We talked and shared and planned and dreamed and laughed and thoroughly enjoyed each others company.  I always tell him that he is the best time I've ever had.
Sunday started out with a check-in on the pregnancy watch.  Steady as she goes so we went ahead with our plans.  Jack is an extremely talented musician and plays the piano like an angel (not that I've ever personally seen an angel play the piano.  But I can imagine that if there was one it would sound like Jack.)  He volunteers to play with the Vincennes University Jazz Band and they were invited to play in a Jazz Festival at the University of Evansville.  Many area high schools and several college groups performed.  It was very enjoyable.  Our son, Lance, who now lives in Evansville was able to join us, then we went out to dinner.
Lance chose Olive Garden and we had a nice time visiting.  We had a lovely server names Barbara.  We chatted and told her that we were excited about the impending birth of our little granddaughter, Penelope.  She said she had four grandchildren, three girls and one boy.  She was excited for us and was a wonderful server.  At the end of the meal she brought out the sweetest gift.  A platter where she had written a message in raspberry sauce and given us a lovely little dessert with three spoons in honor of our newest arrival.  I was so surprised and touched I teared up!  Honestly, the unexpected kindnesses of strangers always amazes me and fills me with such gratitude.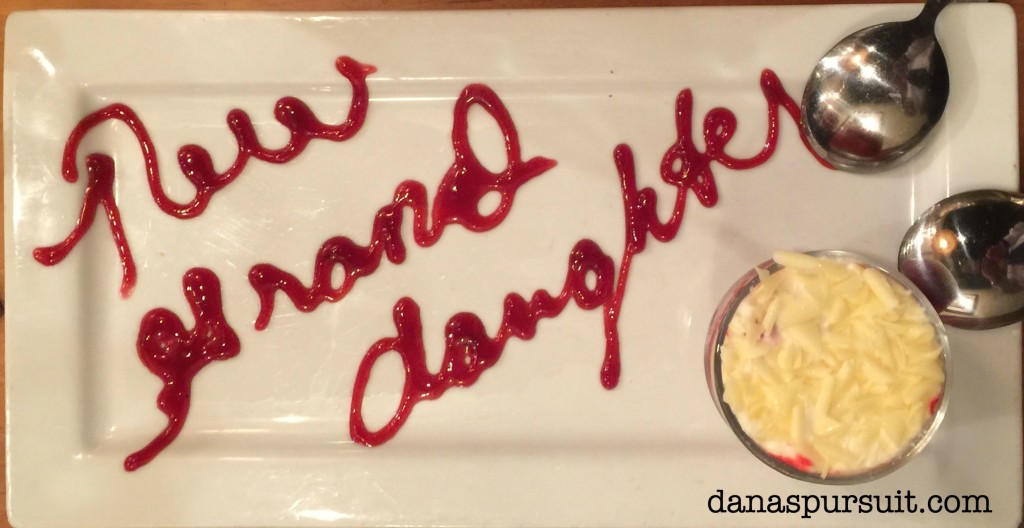 We said our goodbyes and headed home.  It was a full weekend.  Not productive and a tad frustrating in that regard.  But it was rich with goodwill and the love of our family.
Here's wishing you a great week!  There may be the magic of a new arrival to our family!
Until next time,
You are loved,