I don't do a lot of cleaning DIY projects.  Probably because I find cleaning in general icky and distasteful.  But I have an event coming up next year that I'm already planning now and have a use for these.  As you know, I'm frugal and hate to throw anything useful away.  If I can recycle, reuse, reinvent I'm all over it.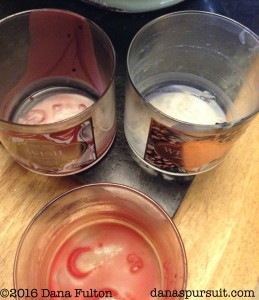 Today's challenge is what to do with all of those burned out candle jars that we seem to accumulate?  I love candles and burn them all year-long.  But especially this past holiday season I went a little overboard.  I got some great deals at Bath and Body Works and took advantage of them.  The candles are awesome, burn clean, are heavenly perfumed and come in a nice sized jar.  And, BTW, the lids that come on them make great coasters for your drinks!  But what to do with the jars?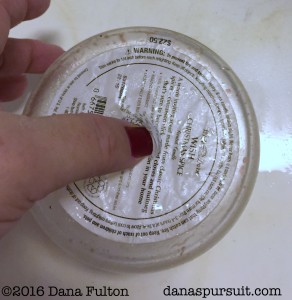 I Googled the problem and got several possible solutions.  All of the ideas were messy as I assumed they would be.  But I really wanted to salvage the jars for my project so I dove in.  The first step was to melt the remaining wax.  I put them on my candle warmer one at a time.  Once they were melted I disposed of the melted wax and wick disks in my trash compactor.  After all the jars were ready I got a big pot of water boiling, put the jars in the boiling water with a couple of sheets of paper towels in each one.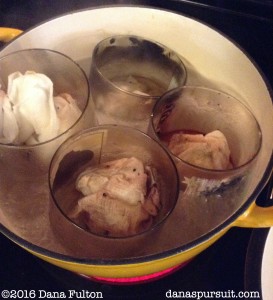 Within a few minutes the remaining wax was melted.  I used a pot holder and a long spoon to wipe the paper towel around the inside of the jars.  I had a dishpan of hot, soapy water ready and submersed them to soak off the labels.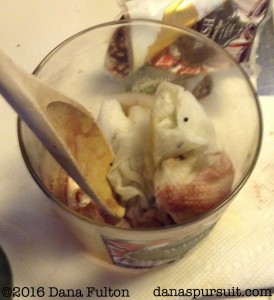 Fast forward to the next day, (I ran out of time and steam the afternoon before.)  The jars stayed in the dishpan and were staring at me the next morning.  I put on some music and started over.  I replaced the hot, soapy water.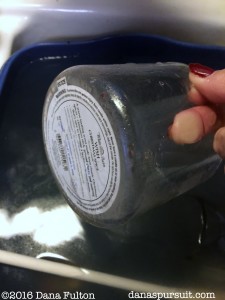 For the most part the labels were loosened but, oddly enough, some of the scent labels came right off, others were more stubborn.  All were in the same jars, same company.  Once I got the labels off the best I could I put them back in the water to soak and attacked each jar one at a time.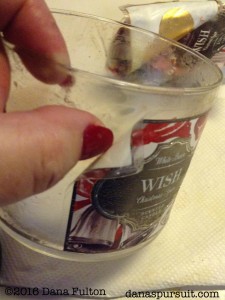 Out came my secret weapon.  If you don't have this in your holster, run, don't walk to get some for your arsenal!  I have used Bar Keepers Friend
for years and it is a Super Star!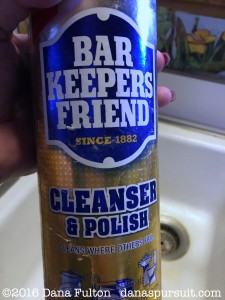 You can use it on pots and pans, dishes, glass and ceramics without scratching, and every cleaning situation you can think of, so I thought, "Give it a try!"  It did not disappoint!  I used a green scrubby pad with this powerful powder and it powered right through all the remaining residue; both wax and labels.
Look at that jar shine! Pretty cool, right?  I am so thrilled!  It was a waxy, messy job but very satisfying!  Did I just say that?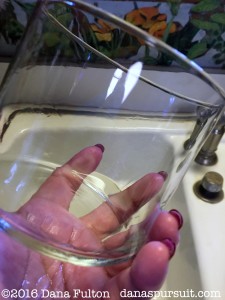 Now…here's a question for you.  What do you do with your lids from Yankee Candles?  Any ideas?
Another project defeated!
PHEW! I'm exhausted!