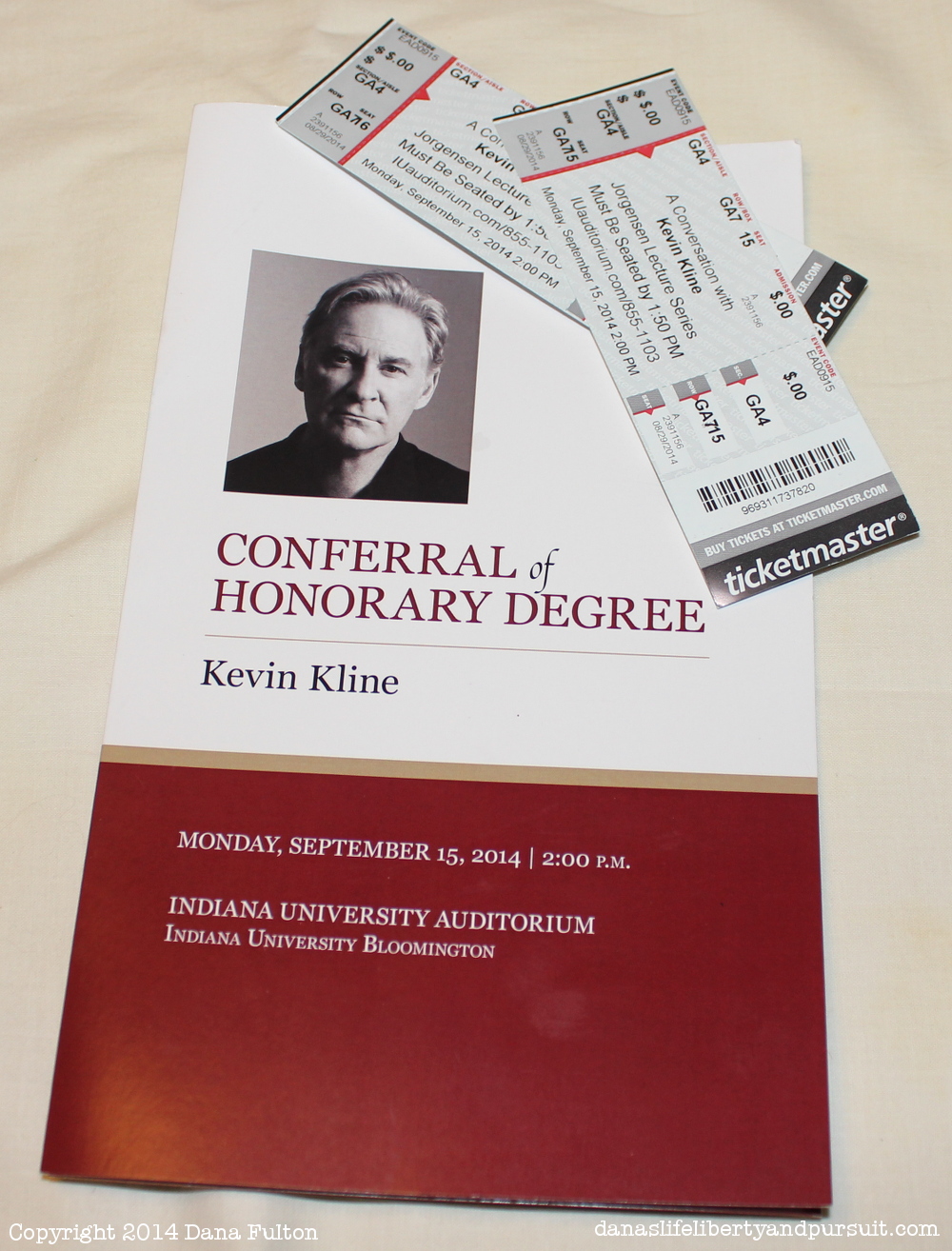 One thing you need to know about me is that I am a HUGE movie fan. Passionately, deeply, and unapologetically.
We are fortunate in our neck of the woods to have Indiana University in Bloomington. It is an amazing school on many levels, but their celebration of the Arts is second to none. Since opening in January, 2011, Indiana University Cinema has hosted the Jorgensen Guest Filmmaker Lecture Series, featuring lectures and conversations with renowned filmmakers and performers, most recently Meryl Streep. Tuesday they hosted the conferral of honorary doctoral degree to 1970 IU graduate, Kevin Kline. Jack and I had tickets and were thrilled to be in the audience. It was a wonderful ceremony followed by an informal conversation. Later there was a screening of his Academy Award winning performance of "A Fish Called Wanda." We had to wait for standby tickets in the rain, but it was worth it. He was in attendance and sat for a Q&A session after the movie.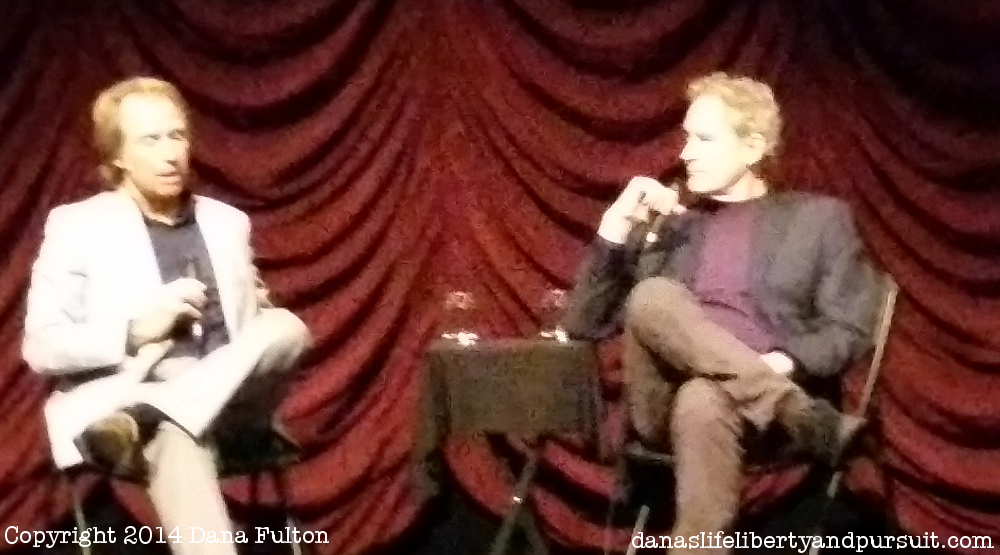 Another fun fact is that the actor Robbie Benson has been a professor of telecommunications at IU since 2013. (Loved him in Ice Castles.  Remember that one? and as The Beast in Disney's Beauty and The Beast.) He and his wife, actress and singer Karla Devito, are good friends of Kevin Kline from their performing days in The Pirates of Penzance.  They were influential in getting Kevin back to IU.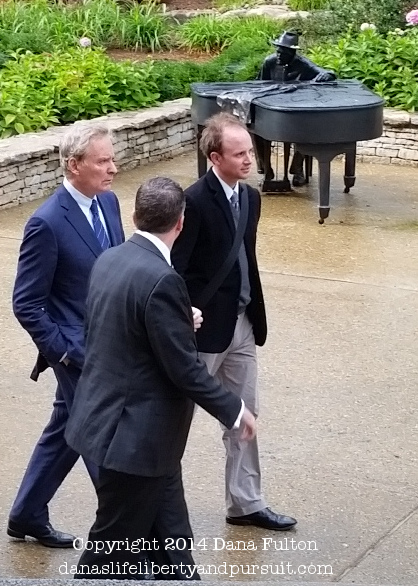 Some of my favorite Kevin Kline movies are Sophie's Choice, The Big Chill (one of the best movie soundtracks ever, in my humble opinion!), Dave, and French Kiss.    It was  fun day.  This star-watcher is full and overflowing!
Sending love and light your way,
Dana