Happy Monday, friends!
We are blessed to live in a 1920's era Craftsman home.  We love it.  It is my favorite architectural style, bar none.  It was well-built and strong and it was big enough to house our big family.  However, those of you that own old homes know that they need to be constantly upgraded and updated for today's needs and standards.  In the upcoming months we will be talking about a number of projects that Jack and I have undertaken in our beauty. Everything from wiring upgrades from knob and tube, floor plan changes, plumbing, room functionality and design updates.
Today I am proud to share with you a small but mighty change we made in our kitchen lighting.  When we bought our house over twenty years ago the kitchen had one of those basic light fixtures.  You know the kind, they are round, glass orbs centered in the middle of the kitchen ceiling.  It was inadequate at best.  We changed it several times over the years.  Ceiling fans and various chandelier-type fixtures were tried but they never really cut the mustard.  The kitchen really needs to have the ceiling torn out and can lights added and under cabinet lights installed, but those are for another day.
By our pool the previous owner put in an antique light fixture that we always liked but thought it was an odd choice to put by the pool.  It was an original school-house light that he had put in upside down atop a 4×4 post. One day I suggested that we should take it down, clean it up and see how it looks.  Jack brought it in and it was a mess but I liked what I saw.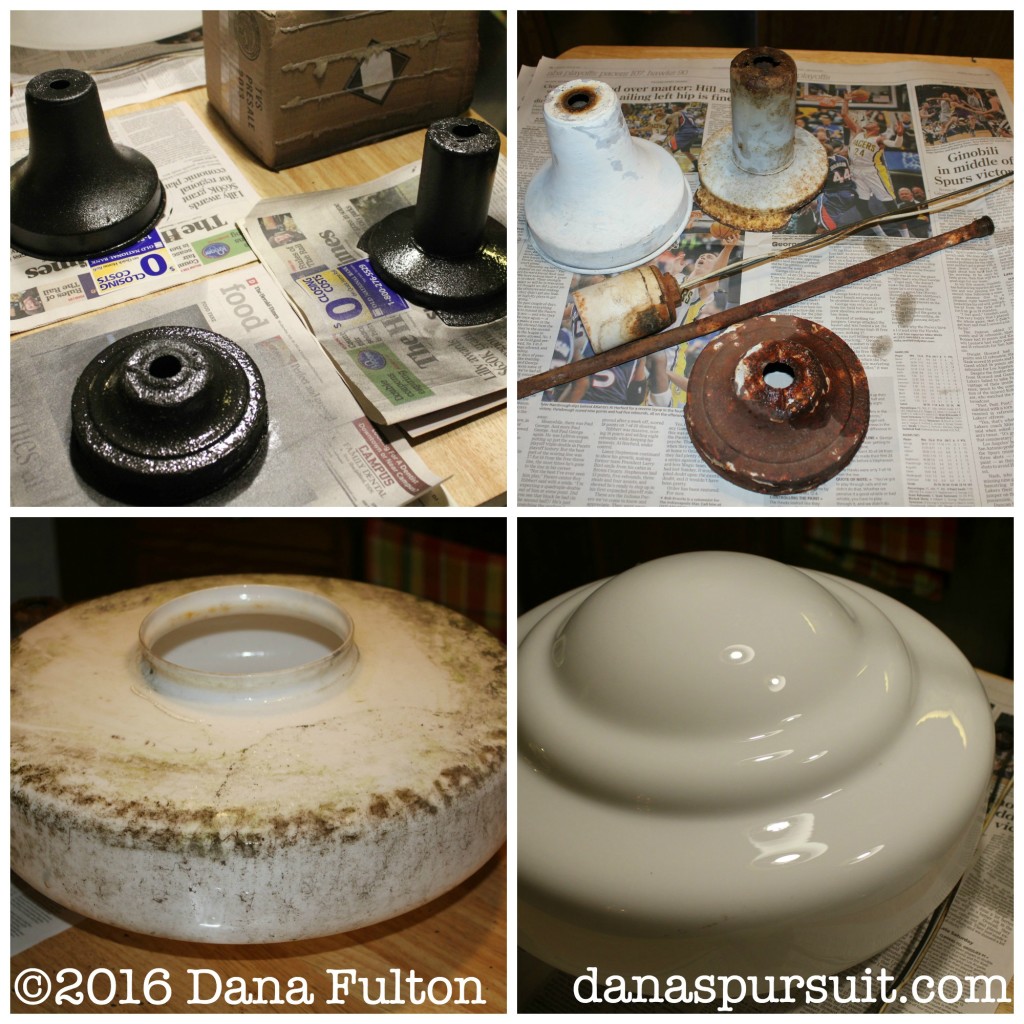 We cleaned it up and I spray painted the metal in an oil rubbed bronze.  The milk glass fixture was in perfect shape.  Jack had to replace the "guts" of the fixture which was not a big undertaking, we used LED light bulbs and installed it where the old fixture was before.  What a huge difference it made!  The globe hangs down lower into the room and disperses the light more evenly.  It's a warm glow and we really are happy with it!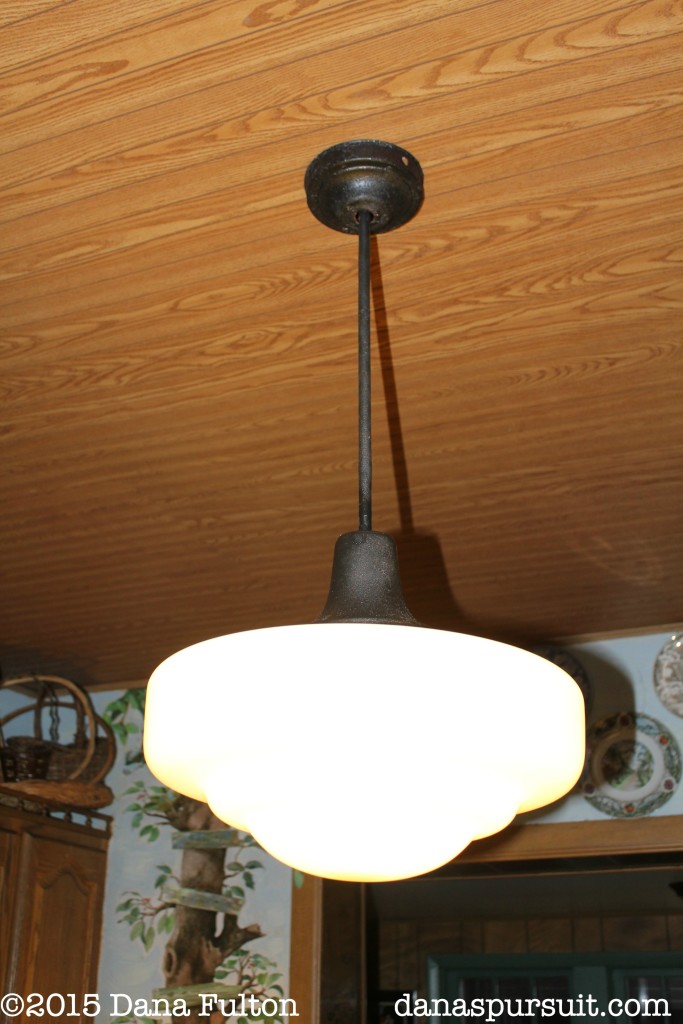 The moral of this story is, don't be afraid to shed a new light from an old fixture.
Sending love and light your way,
Dana