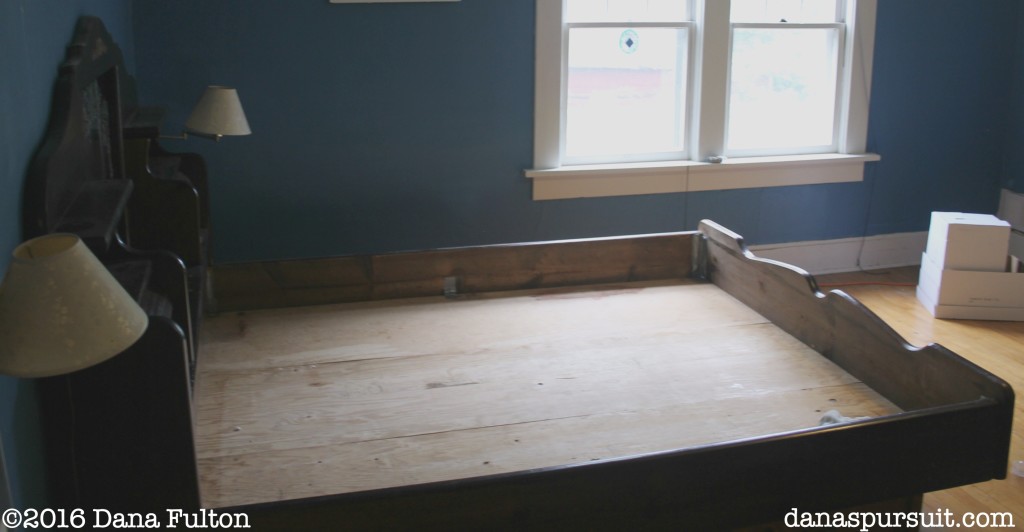 Hello, friends!
Today we are going to play "Where's Waldo" with the water bed in my new office.  Remember that I told you that the budget for this room was slim to none and I had to reuse, recycle and repurpose everything that I could.  Jack and I had a favorite bed that used to be our old water bed.  I loved it.  I called it our hippie bed.  Made of thick, heavy wood and still in great shape I set out to draw up plans to use every piece of it that I could, for sentimental reasons but also out of practicality.  We tore it apart to assess what we had to work with.
There was a cool headboard with roll top cupboards on each side and a painted glass mirror in the middle; 2 long, straight side boards; 1 board that held up the headboard; a nice, curved footboard and several good sheets of plywood as it's base.  All perfect for uses elsewhere.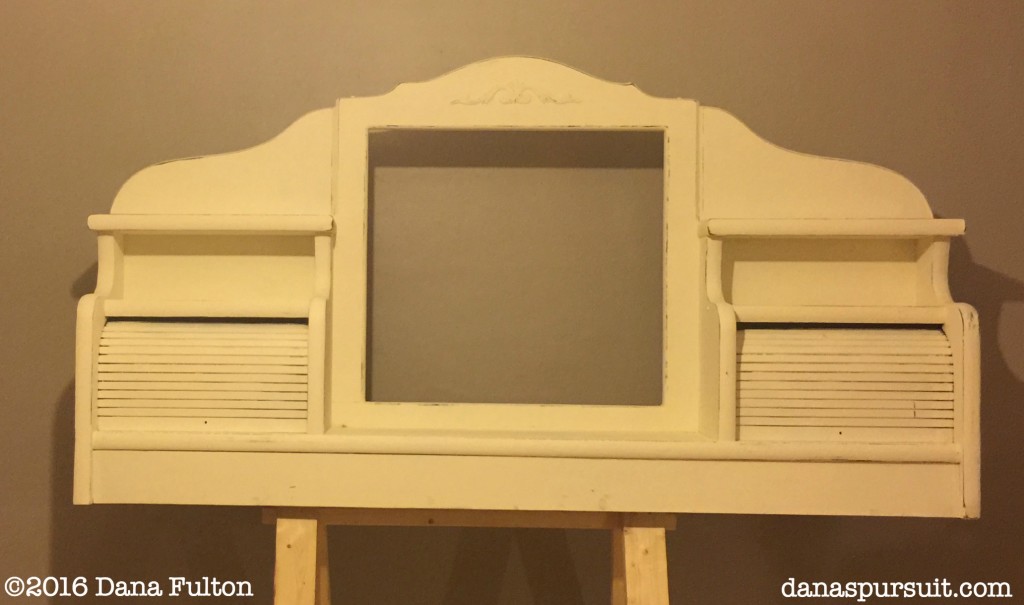 I painted the headboard in Annie Sloan's Old White, distressed it and we hung it high on the wall as the centerpiece of my workstation.  Jack used a french cleat system for strength but also to make it easier to move.  I am thrilled with it!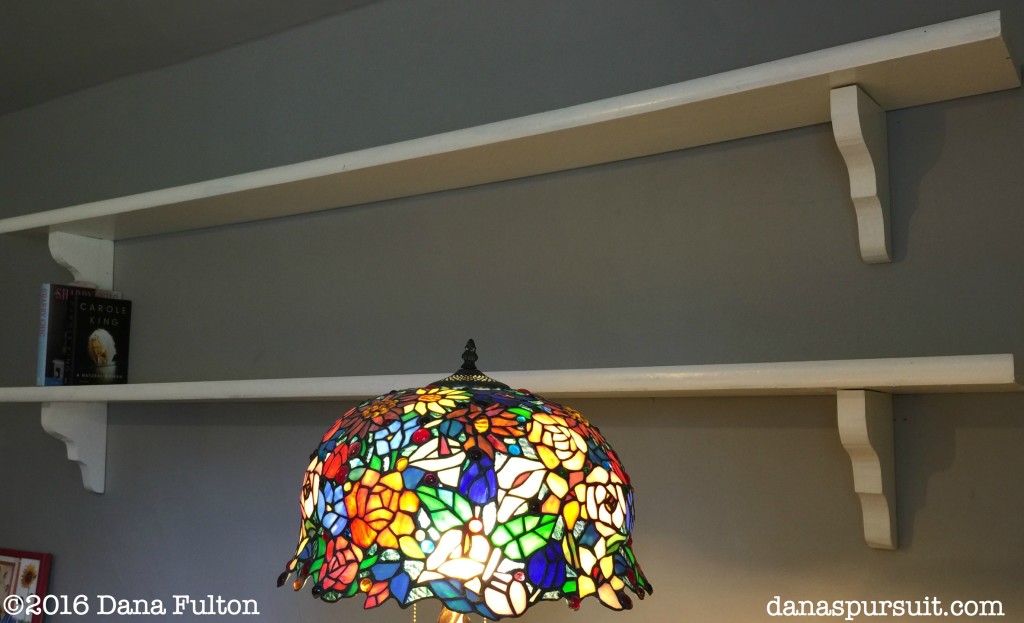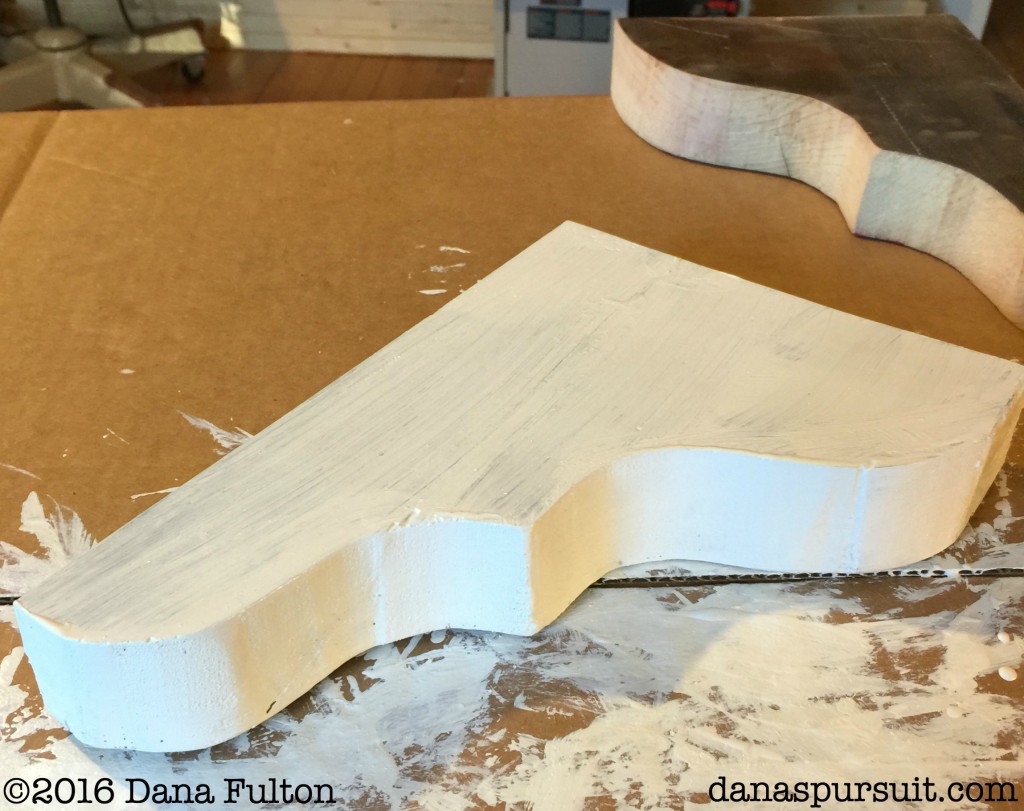 The 2 long side boards were painted with the trim paint, Dover White by Sherwin Williams, and hung over my desk as long, sleek shelves.  The board under the headboard was cut into brackets to be used to hold up the shelving, decorative but also utilitarian, painted to match the shelves.  The foot board was painted in the same manner and hung under the windows as a shelf.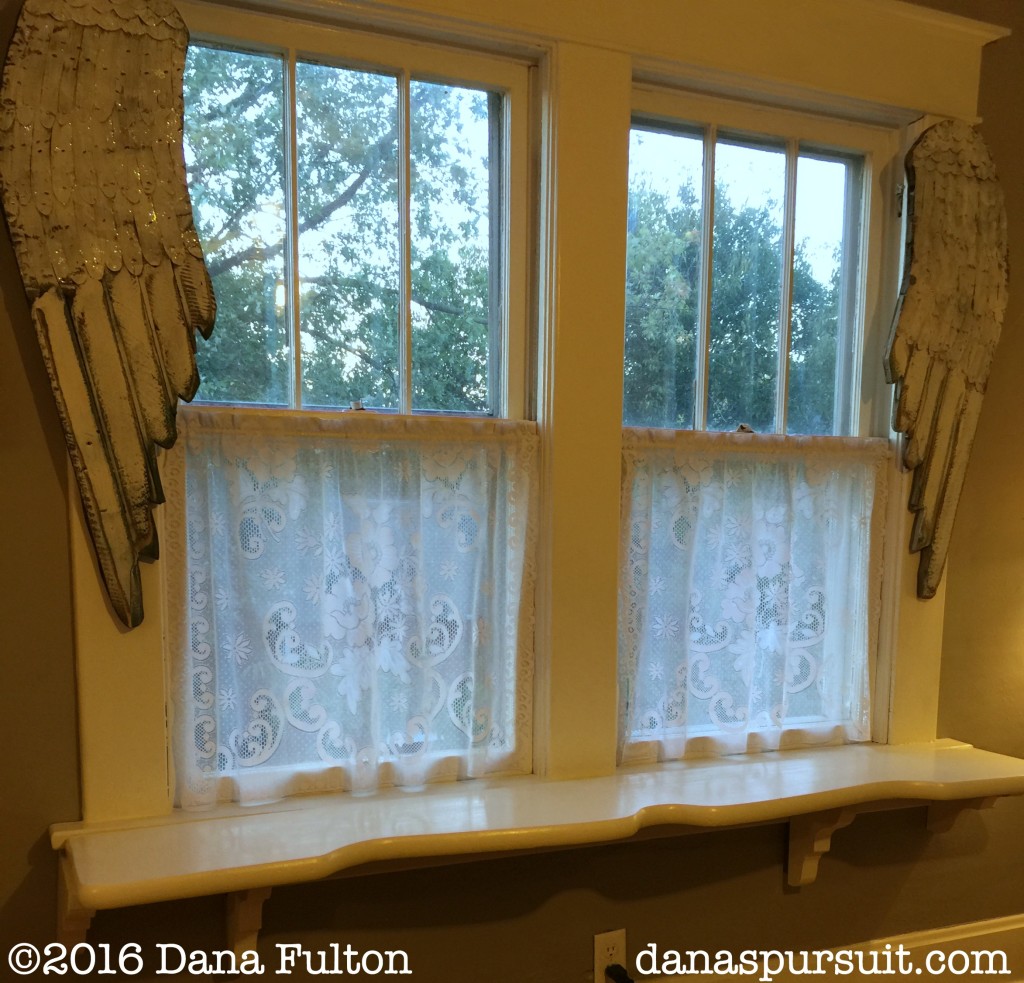 The plywood would be used for other projects throughout the room.  Literally every piece of the bed was used to my great pleasure!
What do you think?  Can you find the water bed?
Sending love and light your way,
Dana