Good morning, friends!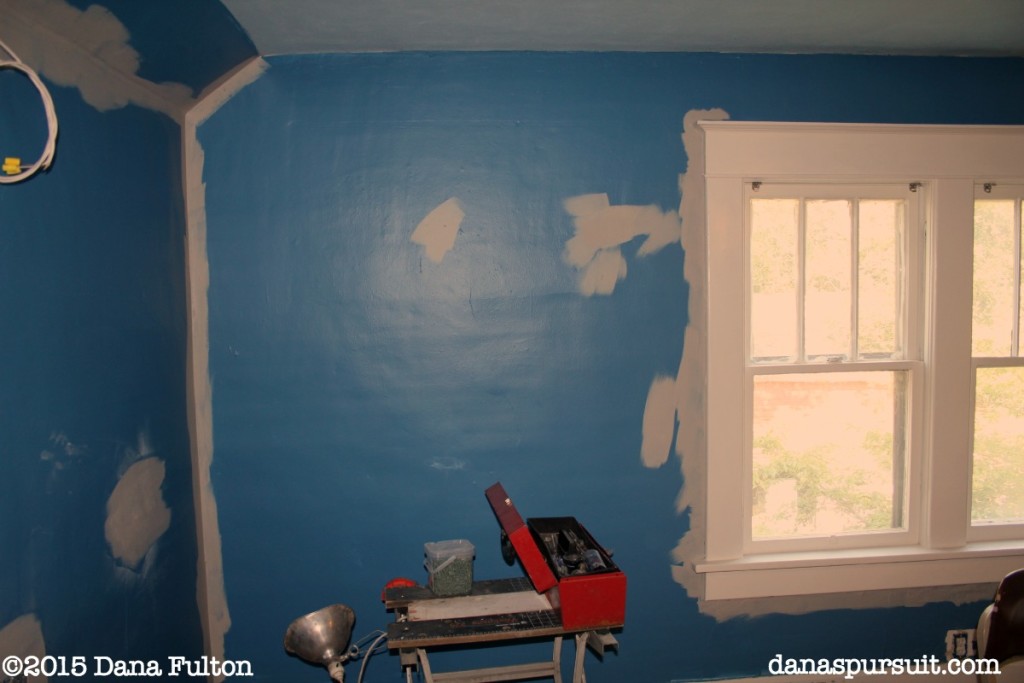 Chapter Two
I was so blessed to have my one and only little sister, Nancy, here to help me get this project started.  She is a great motivator, a hard worker, she has a great eye for decorating and is one cool chick!  I had her with me for over a week and I could not have gotten as much done without her.  We had a ball, too!  So much love and laughter!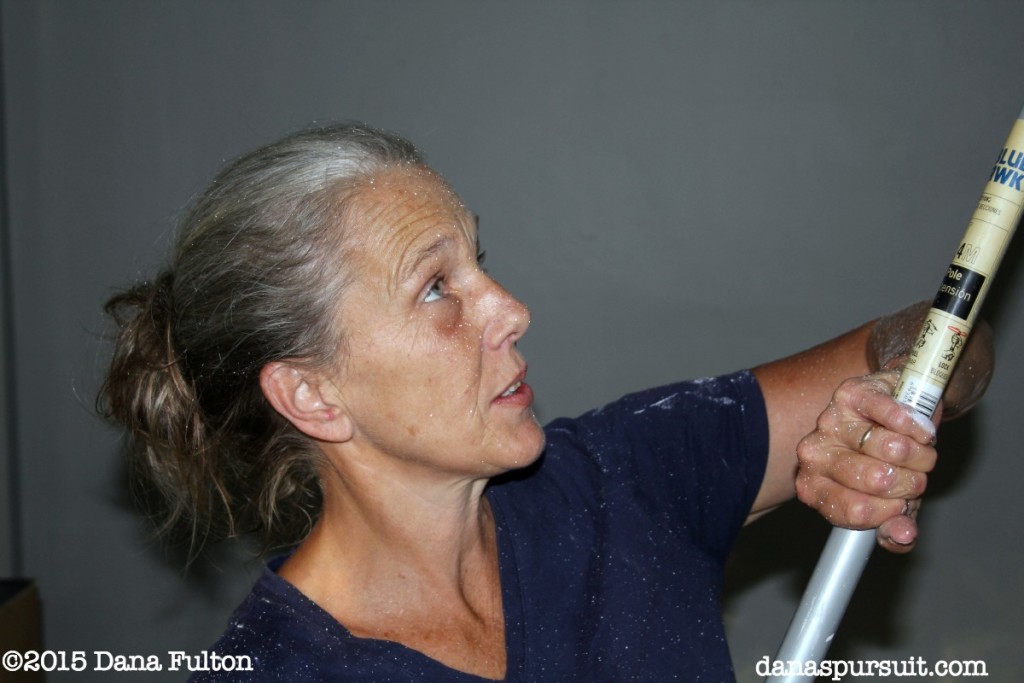 Planning
So it is time to lay the groundwork.  The room was emptied.  The lath and plaster walls were cleaned and holes patched.  The ceiling was painted.  Then it was time to paint over the blue walls. I have admired all-white rooms for years and have pinned and flagged pages and drooled over blogs like Faded Charm and Thistlewood Farms with their beautiful light neutral rooms.  But when it came right down to it I chose a darker, really lovely color for the space, Pussywillow by Sherwin Williams.  I'm thrilled with it!  It's a great color which varies in different light.  It ranges from a solid gray which shifts to shades of green and lavender.  It's warm and rich.  I highly recommend it.  We used a color matched primer and it took several coats.  Their Super Paint is simply awesome!  Well worth the cost and I'm not being paid to say so. 😉   For the trim, I chose what I've used throughout the house, Dover White by SW.
The original honey oak floors are in good shape which is a big bonus.  As is common in homes of this era, the bedrooms had two electrical plugins.  Since this room is going to be used for many uses it was in desperate need of an upgrade.  Since this is a true DIY project I am very grateful that Jack can handle the wiring.  It was such a big deal!  We had to do major drilling through floor joists, wall studs, lath and plaster with wires being fed from the basement power source up two floors.  Tremendous amount of work and Jack did a great job!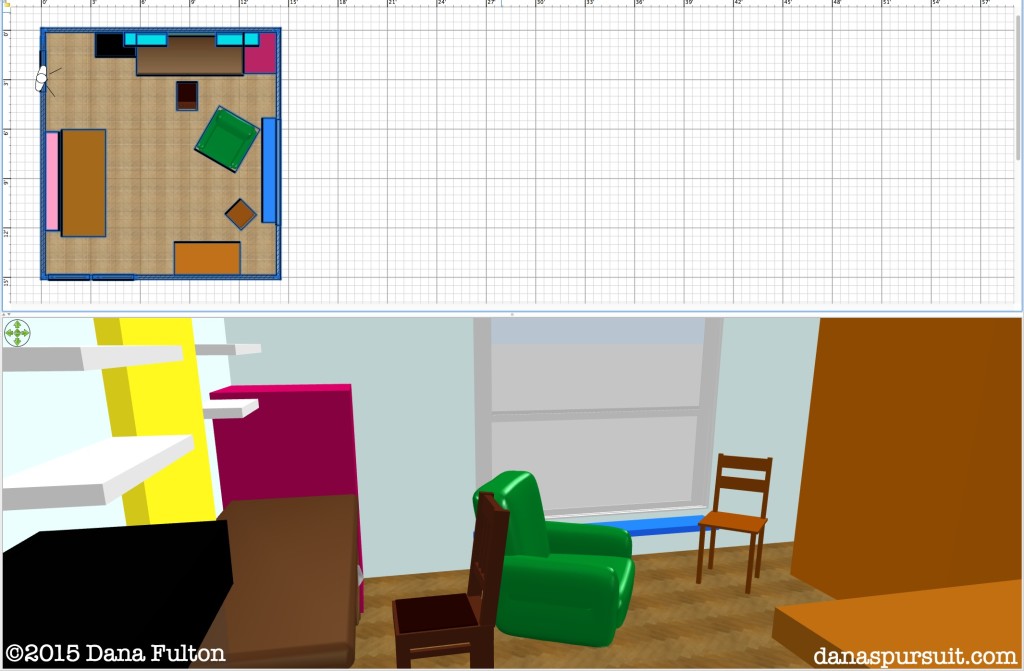 In all of my years of HGTV watching one thing I have learned, especially driven home by David Bromstad, is to have a room plan.  I had so much to put in this relatively small space I had to be very strategic, using every bit of space to the maximum.  Here is the initial plan: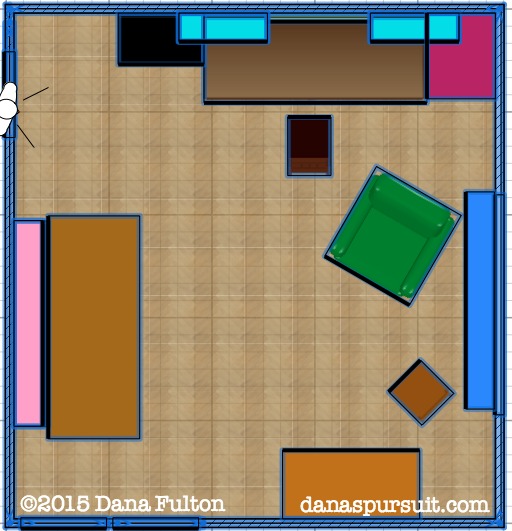 I had a long time to dream and plan this space.  I needed the space to wear lots of hats.  I wanted a place to sew, paint, do projects, entertain, work on my blog, read, storage space and guest room.  I wanted it to be warm and welcoming, a place where I could be at my creative best.  A tall order but we are on our way!!  Thank you, Nancy!  I love you!
Until next time.
Sending love and light your way,
Dana