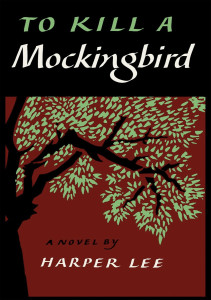 I love books.  I love to read.  I love the process of diving into and devouring a book.  Every one is like a snowflake, different and individual.  Some float in and out of our consciousness like a butterfly, others decide to stay and take up permanent residence.
That's what happened when I read To Kill a Mockingbird by the great Harper Lee.  It literally vibrated in my hands as I read it.  I couldn't put it down. It was like I was right there in Maycomb, Alabama living in the same world as Atticus Finch, his daughter, Scout and son, Jem, their visiting friend, Dill and poor Boo Radley. It was in this book that I learned early lessons of courage, compassion, fairness and standing up for ones true beliefs. I admired Calpurnia and Miss Maudie for their strong, Southern values and their willingness to share them with all the neighborhood children.  I enjoyed watching those children evolve in the three years of the story into thoughtful, caring, open-minded and open-hearted people.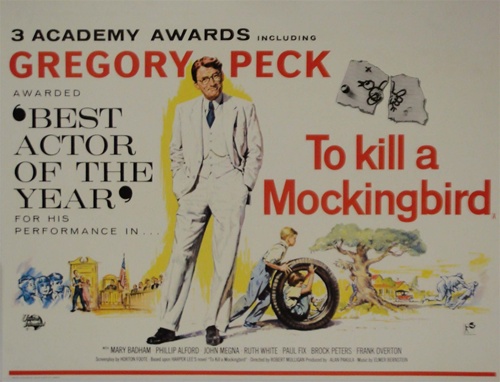 In my opinion Atticus Finch is one of the best of all fictional characters and Gregory Peck the perfect reflection of him on film.  His Best Actor Academy Award was well-deserved.  Horton Foote's screenplay was spot-on.  This movie is divine and a perfect time capsule of depression-era Southern life.  It is solidly in my Top Ten favorite movies.
"You never really understand a person until you consider things from his point of view … until you climb into his skin and walk around in it."  Atticus Finch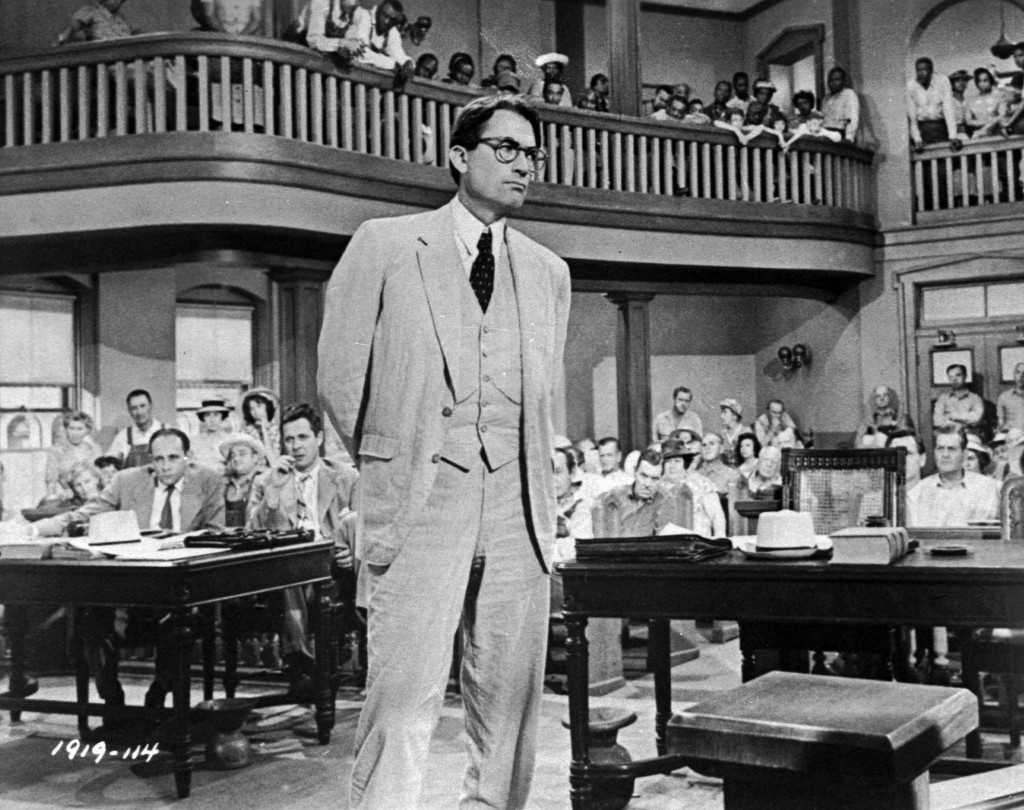 I was a teenager when I read it the first time.  Considered too racy and controversial in grade school and it certainly was not in my Christian high schools library.  But once I could drive I would go to one of my favorite places on earth, the Hutchinson Public Library.  There I could read anything and everything, and did.  There I fell in love with Jane Austen, John Steinbeck, Henry James, Truman Capote, Maya Angelou, Pearl S. Buck, Ernest Hemingway, Mark Twain, F. Scott Fitzgerald, Edith Wharton, Agatha Christie, Edgar Allen Poe, Steven King and so many others, including the wonderful Harper Lee.  
Harper Lee left this world this past week at the age of 89.  I would have liked to have met her, if nothing more than to thank her for writing such an impactful book.  I have read that she was a real Southern character.  It would have taken a real character to write from such an honest and forthright place of things so real and often unspoken.  So controversial and strong.  So descriptive and authentic.  But since I didn't have the opportunity to thank her in person I will do it now.  Thank you, Miss Lee.  I love your story.  May you rest in peace.
Until next time,