Hello, friends!
Today we find ourselves back in my special place.  I'm especially proud of this project that I'm sharing with you.  Jack did a terrific job pulling this together!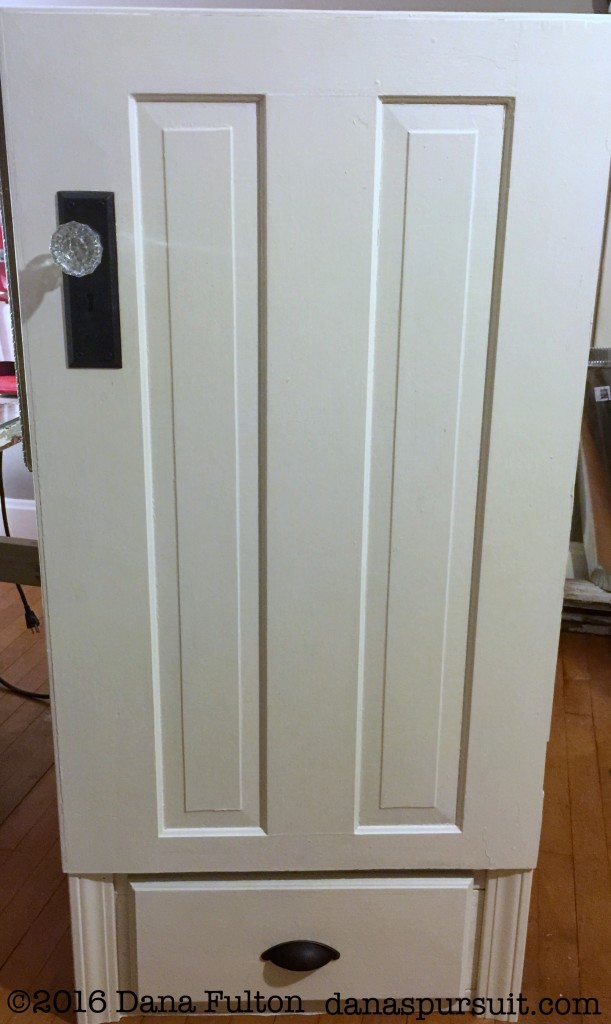 Since this room has to serve many functions I had to make use of every inch of space.  One of the things I wanted in the office was a mini-fridge and microwave.  The challenge was to disguise them in a creative and attractive way. Back to the drawing board I went.
Here's the challenge: to build a framed-in cabinet to house the appliances using an old door and other scrap pieces. Jack really had his work cut out for him here!  Since I wanted the microwave to be on top of the fridge, he built a shelf (using more of that recycled waterbed plywood) and built the frame out of wood cut into 2×2's.  It was an open frame.  We wanted to keep the back open for ventilation and wiring.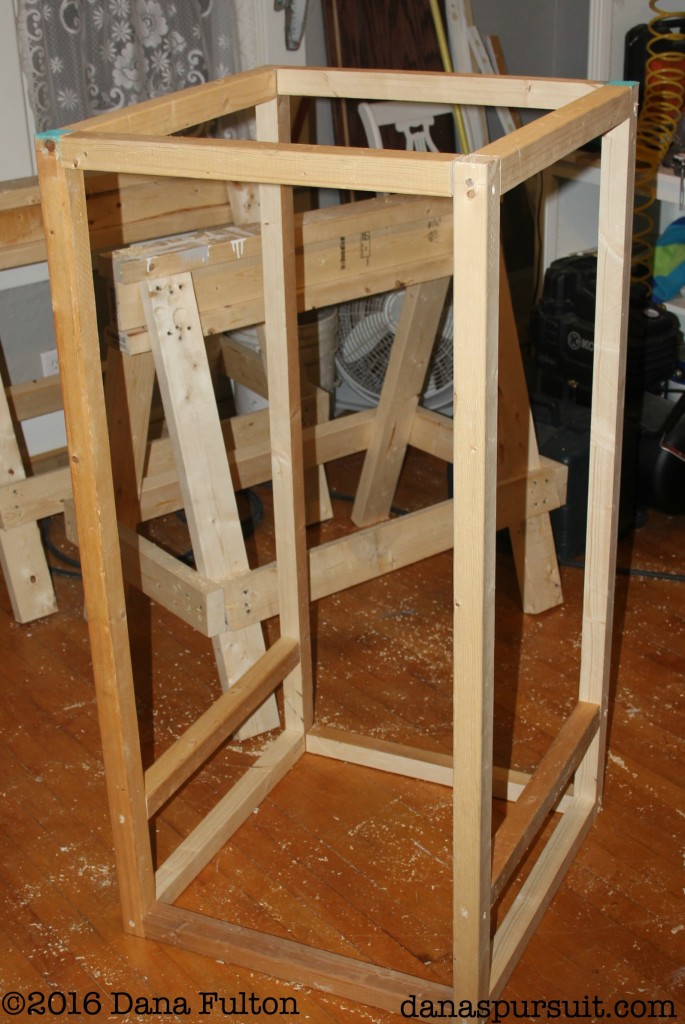 He took the door, cut a piece off to serve as the top of the cabinet, then used the rest to use as the cabinet door.  It was a little short so he used an old drawer and added it to the bottom of the cabinet for storage.  The right hand side was against the wall and we weren't going to cover it, but you could see the wall when the door was opened.  We used a piece of bead board paneling to cover it and one on the left side, too.  I used an old picture frame I had jazzed up some time ago and added a piece of acoustic ceiling tile which we added to the left side as a cork board.  It sits right at the end of my desk for perfect access.  I painted everything the trim color, Sherwin Williams Dover White.  We then added some jewelry in the form of an old glass door knob, an old door knob key panel that I painted oil rubbed bronze and a new handle in bronze for the drawer.  We used a magnetic closure on the door.  I am thrilled with how it turned out!  No one is the wiser to what's inside that pretty, little cabinet.
I'll have more surprises next week!
Until then,
You are loved,
Dana